We can't deny that when we visit a new workplace or business, one of the first things we judge is the appearance of the area and inside the office. While keeping offices and stores tidy and well organised can be easy to keep on top of, looking after the outside of your office is generally the last thing on business owner's minds. Make keeping up appearances easy with N J Pacey's professional commercial landscaping service. Read these ways we can help you.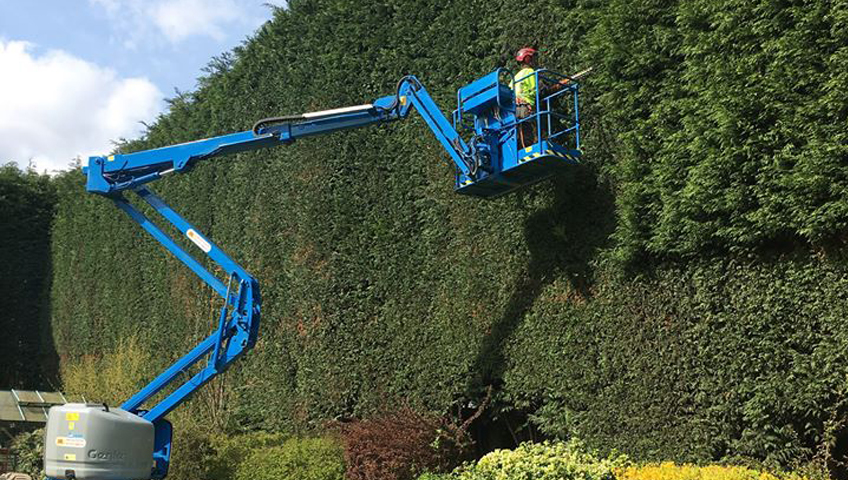 Many business areas have large trees and hedges that can overgrow very quickly. This makes them more susceptible to gathering rubbish and encourages fallen branches and leaves. We can keep hedges and trees regularly trimmed and maintained which can make a huge difference in how the outside of your business looks.
Not only can we remove and replace dead or wilted trees and plants, we can undertake a full inspection of your tree health to access the best way to care for your plants in the future. Our report can identify how we can repair your trees or if it is necessary for them to be removed as soon as possible. Our tree surgery service in Stamford can help you maintain the good health of your trees and prevent trees becoming dull and diseased for a healthy looking garden.
As leading commercial landscaping contractors in the Peterborough area, we can redesign the outside of your office or store to create a more attractive exterior. From replacing old trees and plants to creating new entryways, N J Pacey can design a professional looking outside area for your business.
It's important to remember that the way a business looks from the outside can affect your employees too. Creating a workplace that looks nice will motivate your employees and show them you truly care about the business. Creating a nice atmosphere in the workplace will not only make your employees feel happier at work, but it could also motivate them!
At N J Pacey, we tailor our service to meet your needs and budget. Simply visit our contact page to fill out a contact form or call us on 01775630166 and a member of our team will deal with any queries you have as soon as possible.